Main content starts here, tab to start navigating
Links & Inspiration
See what ignites our passion!
There's such an infinitude of incredible work being pursued in the world! We are nourished, revitalized and INSPIRED by these amazing groups of people activating our limitless potential. Whenever we need a meal of hope and action, we come here and invite you to as well!
We'll continually add to this page and always invite your submissions so it can grow and grow! Let's cross-pollinate together:)
MOLD Magazine
Is a critically-acclaimed online and print magazine about design and the future of food.
https://thisismold.com/


The Counter
Is an independent, nonprofit, nonpartisan newsroom investigating the forces shaping how and what America eats. We are the home of a new kind of food journalism that goes beyond the gustatory to uncover the money, power, and politics behind our plates. In an economy driven by consumer demand, food literacy is leverage. We believe that an informed public, armed with unbiased context and analysis, can demand change and be empowered to make the choices that matter in their own lives. The Counter ceased publication on May 20, 2022. The archive of their articles remain accessible to all on the website.
https://thecounter.org/


The Marginalian
Is a one-woman labor of love, exploring what it means to live a tender, thoughtful life of purpose and gladness, wonder-smitten by reality, governed by the understanding that creativity is a combinatorial force: ideas, insights, knowledge, and inspiration acquired in the course of being alive and awake to the world, composited into things of beauty and substance we call our own.
Founded in 2006 as an email to seven friends under the outgrown name Brain Pickings and since included in the Library of Congress permanent web archive of culturally valuable materials, it remains a chronicle of my ongoing becoming — intellectually, creatively, spiritually, poetically — drawn from my extended marginalia on the search for meaning across science, art, philosophy, and the various other tendrils of human thought and feeling; a private inquiry shimmering with the ultimate question, the great quickening of wonderment that binds us all.
https://www.themarginalian.org/about/


Letters of Note
Is an online museum of correspondence which has been celebrating the humble letter since 2009.
https://lettersofnote.com/about/


The Seacoast NH Permaculture Group
Empowers individuals and communities to work together to create resiliency through the use of Permaculture in the NH seacoast area and beyond. We inspire and teach each other by sharing skills, knowledge, and regenerative practices, nurturing our connections and celebrating our work.
https://www.seacoastnhpermaculture.org/


Food Solutions New England
Is a regional, six-state network that unites the food system community around a shared set of values - democratic empowerment, racial equity and dignity for all, sustainability, and trust - and strengthens the movement's ability to achieve New England Food Vision goals.
https://foodsolutionsne.org/


Slow Food Seacoast
Is a local chapter of Slow Food USA part the International Slow Food movement. The guiding principles of Slow Food include all initiatives that support good, clean and fair food. This encompasses delicious and nutritious food, sustainable farming practices and all aspects of food justice for farm workers and eaters alike.
https://grassrootsfund.org/groups/slow-food-seacoast


Seacoast Eat Local
Cultivates a thriving food economy by building bridges between regional food producers and consumers. Our vision is that the Seacoast Region will have a vibrant, diverse community of successful farms and food producers and ever-expanding access for consumers. In dedication to this mission, we operate four primary programs: Farmers' Markets, the Seacoast Harvest Local Food Guide, SNAP/EBT and incentives services, and consumer education programs.
https://www.seacoasteatlocal.org/


Piscatiqua Seed Exchange
Works to empower people to grow food locally and save open-pollinated seeds for future generations. We do this by providing seed to all those who wish to grow their own garden.
https://www.facebook.com/piscataquaseed


Cultivating Community
All of Cultivating Community's programs are rooted in the idea that everyone has the right to good food. We empower New Americans by teaching them sustainable farming practices and connecting them to the community through our food hub. We support and manage diverse urban growing spaces, enabling community members to grow their own food within city limits. We increase access to local, healthy foods for low-income consumers, providing affordable produce through farm stands and mobile markets. We invest in youth of all ages, offering opportunities for food education, community engagement, and leadership development.
https://www.cultivatingcommunity.org/
The Maine Organic Farmers & Gardeners Association: MOFGA
Promoting organic agriculture through education, training and advocacy.
https://www.mofga.org/

MOFGA's Recipe Database
https://www.mofga.org/category/recipes/

MOFGA's Maine Heritage Orchard Database
https://www.mofga.org/maineheritageorchard/


You-pick apple options throughout the state of Maine https://www.pickyourown.org/ME.htm


Branchfood
A launchpad for food innovation, Branchfood brings together all corners of the food industry through curated events, investments, shared workspaces, and advisory support, connecting innovators and fostering growth to transform the food industry.
https://www.branchfood.com/


Wolfe's Neck Center for Agriculture and the Environment
Is a nonprofit organization transforming our relationship with farming and food for a healthier planet. A sustainable coastal farm for nearly sixty years, Wolfe's Neck Center is home to an oceanfront campground, leading demonstration farm, and educational resource center for innovative practices in regenerative agriculture.
https://www.wolfesneck.org


CommonWealth Kitchen
Believing that the power of inclusive entrepreneurship will change the world, CommonWealth Kitchen proves every day what is possible when the playing field is leveled: talented, passionate entrepreneurs prosper and move society to be more equitable and just. Our powerful network shares a passion for people, a hunger for equity, and a love of food.
https://commonwealthkitchen.org/


Resilience Hub Permablitz Club
Permablizes are essentially the mother of all work parties, permaculture-style. Started in Australia, Permablitz events tap into our own local "barn raising" ethos to help each other install edible landscapes, renewable energy, water collection systems and more all in one day.
https://resiliencehub.org/projects/maine-permablitz/


Alnoba: Daring leaders to change the world
Alnoba is the leader in supporting strong activist leaders worldwide to promote social and climate justice. Since 1981, Alnoba has supported more than 100 strategic partners worldwide and donated $200M in more than 70 countries. Its 600-acre landscape in Kensington, NH, with 10 miles of trails, wildlife habitats, sculptures and unique gathering places is a sacred place where inspiration meets action. Alnoba is dedicated to developing courageous leadership and sustainability models to help change people's lives, create stronger communities, and save the earth we share. Their 4 Pillars of Leadership, Conservation, Wellness, and Arts shape their decisions, direct their growth, and allow them to measure their progress. Alnoba believes that it is through deep personal reflection and connection to our humanity and the natural world that we access passion and purpose—transforming how we lead, live, love, build communities, and honor our planet.
https://alnoba.org


The Aspen Institute
Is a non-profit that gathers diverse, nonpartisan thought leaders, creatives, scholars and members of the public to address the world's most complex problems. Their goal is to have an impact beyond the conference room and provoke, further and improve actions taken in the real world.
https://www.aspeninstitute.org


JUST Capital
An independent nonprofit dedicated to building an economy that works for all Americans by measuring and improving corporate stakeholder performance at America's largest public companies, the mission of JUST Capital is to build an economy that works for all Americans by helping companies improve how they serve all their stakeholders – workers, customers, communities, the environment, and shareholders. We believe that business and markets can and must be a greater force for good, and that by shifting the resources of the $19 trillion private sector, we can address systemic issues at scale, including income inequality and lack of opportunity. Guided by the priorities of the public, our research, rankings, indexes, and data-driven tools help measure and improve corporate performance in the stakeholder economy. Learn more about our mission and impact here.
https://www.justcapital.com


The Good Jobs Institute
Is a non-profit with a mission to help companies thrive by creating good jobs and to redefine what it means to run a successful business. Our goal to help and learn from business leaders who want to improve the jobs and lives of their employees in a way that improves performance and competitiveness of their companies.
https://goodjobsinstitute.org
BLOG (Coming soon!)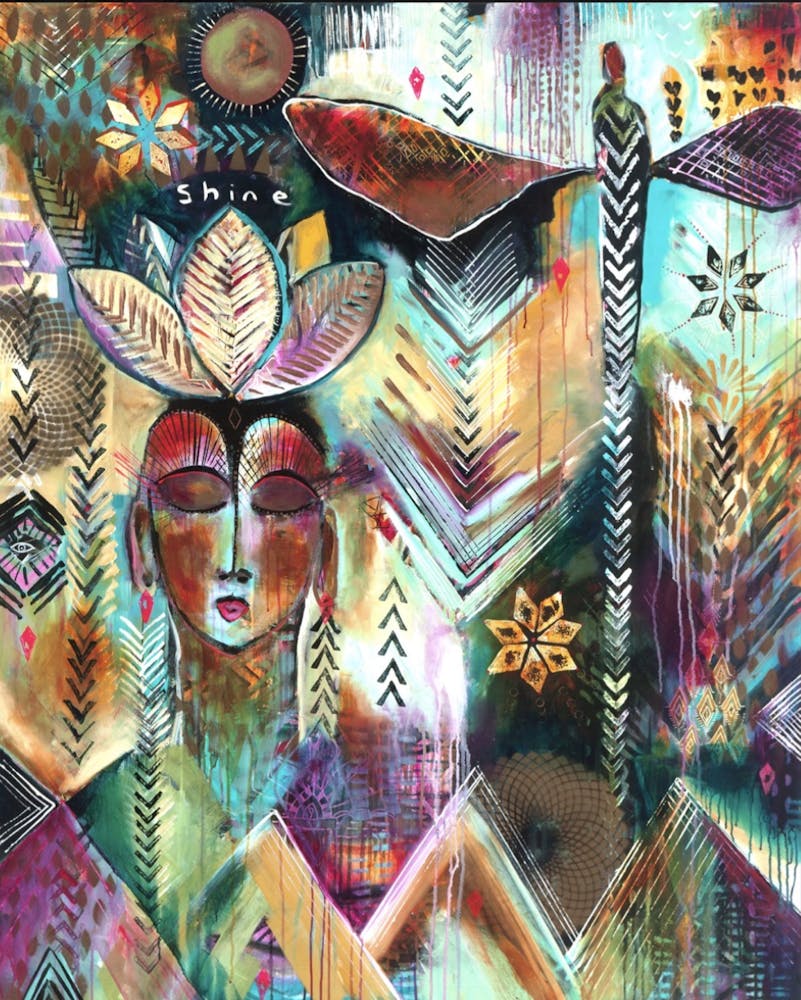 Art by Flora Bowley